$1,990 Microscopic Vasectomy Reversal
That's right, $1,990 total charge with no hospital and no general anesthesia costs.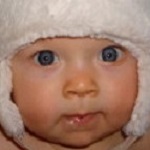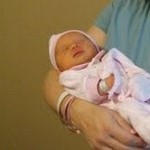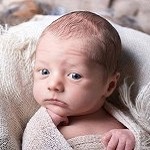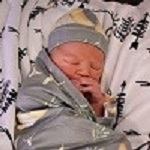 From the desk of Dr. Wilson
Hi, I am David Wilson, M.D. Nothing makes my day like a baby picture from a proud mom or dad who thought they would never give birth again because of a vasectomy.
Last week I heard on the phone for the umpteenth time, "This is too good to be true!". Well, it is true. You can have an excellent repair now and not have to go thousands in debt or wait months and years until the money is there for you to reverse your sterility. I am a specialist in microscopic vasectomy reversal. This is all we do at The Reversal Clinic. Over patients have had the microsurgery here under safe local anesthesia, and you can also have an excellent repair for less.
No Hidden Costs
No Hospital
No General Anesthesia
No Debt
I have written a free guide for you to learn what your individual success odds are and to explain how we achieve the cost savings while still providing you with excellent care. I encourage you to get this valuable information through the form above.
All the best,

David S. Wilson, M.D.
Request Your Free Guide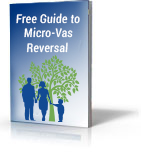 How to get a truly affordable Vasectomy Reversal and be at least 90% sure that it will work !
---
Testimonials
I do not do may reviews, but The Reversal Clinic made it possible for us to have our baby boy. I got my vasectomy back in 1996 after having two great daughters. I remarried and my wife did not have any children, so in 2016, she finally talked me into starting over. After researching, we decided on the Reversal Clinic. This is a little different than your traditional medical transaction. Dr Wilson is not your guy if you want multiple consultations and if you need a lot of hands on attention. We had made our decision. Make an appointment, show up, pray, procedure and go home. The communication is not great but you can trust that once you show up for your appointment, you are in great hands. With 20 + years post vasectomy, i was a little nervous about it, but the procedure went very smooth, Dr Wilson talks you through what is going on, at one point he took a sample and told us that everything looked positive and finished up. I was very comfortable throughout the process. 18 months post surgery, my wife got pregnant (we were not desperately trying) and now we have a beautiful, healthy baby boy.
Clint, OK